JOIN OUR TEAM
At Copeland Toyota, we pride ourselves on creating rewarding career paths within the automotive industry. We believe our employees are our greatest asset and are seeking smart, caring, and capable people who above all else, will continue our tradition of making Copeland Toyota a fun and supportive workplace.
Contact Us
A UNIQUE CULTURE WITH


IMPRESSIVE PERKS
At Copeland Toyota, we know our employees are the reason for our continued success and future growth. We are passionate about creating positive experiences for customers and the success and satisfaction of our team members who make that happen. We are proud to offer:
Competitive Salary
In-Depth Training
Medical and Dental Insurance
401K Retirement Plan
Group Life Insurance
Paid Vacation & Personal Days
Promotion From Within Mentality
Apply Online Now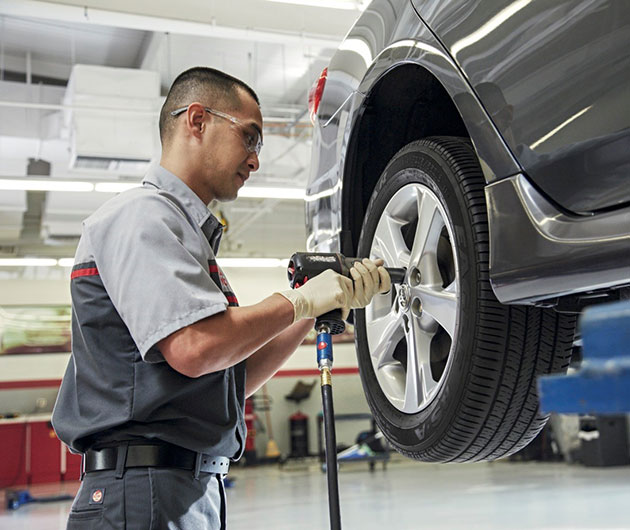 Available Positions
We seek smart, caring and capable people who above all else, are nice and pleasant to be around. That makes for a workplace that is fun, invigorating, challenging and supportive. Our management team is hands-on and transparent. We invest in our employees and promote from within often.
Business Development Coordinator
The ideal candidate will be an outgoing, energetic, articulate, motivated individual who is seeking an opportunity to work in a customer service related position. This position requires good verbal/written communication skills and the ability to engage in intellectual conversations with potential customers. This opportunity is about providing customers interested in buying a car the level of customer service that gets them excited, not the same old experience you get when interacting with the sales staff. This position is designed to set appointments for customers who wish to take the next step in the buying process.
Apply Now +
Sales and Leasing Consultants
We are looking for highly motivated and energetic individuals. A sales representative makes sure the sales process goes smoothly throughout the whole car purchasing process. Sales Representatives are involved in visiting current clients outside of the dealership while also involved in finding new clients. Prior automotive sales experience is preferred but not required. Women and recent college graduates are encouraged to apply!
Apply Now +
Warehouse Shipper /Receiver
We are looking for talented individuals. Job responsibilities include wholesale route prep, documentation prep, best shipping methods, vendor correspondence, stocking and record keeping. The goal of this position is to coordinate our part's warehouse operations and help manage over a half-million dollar part's inventory.
Apply Now +
Lube Technicians
Our busy service department is looking for motivated and dependable lube technicians. Must be able to work in a fast-paced environment. If you are wanting to excel as an automotive technician, attending technical training school, or already working in the automotive field - we want to speak with you.
Apply Now +
Automotive Technicians
We are looking for experienced, team players to join our busy service department. Qualified candidates will have excellent attention to details, willingness to help others and learn, and superior interpersonal and organizational skills.
Apply Now +
Service Drive Valet
Become part of the Copeland service team and help control the flow of vehicles through our service department. In this position you will help form a positive first impression in the minds of our valued service customers! We would like to talk with you if you are personally and professionally successful, customer focused, and energetic. We are currently selling hundreds of cars per month and need a strong team player to fill this vital role in our service department!
Apply Now +
Service Reception & Appointments
We are seeking talented individuals to work as a service professional responsible for managing all incoming service phone calls. Responsibilities will include handling incoming customer telephone and internet appointment inquiries as well as follow-up communication. This role helps to ensure that the dealership achieves its maximum potential in the service department. The ideal candidate demonstrates outstanding oral communication skills with a friendly and positive attitude and a drive to succeed.
Apply Now +
Service Advisor
The overall goal of this position is to assist our service customers with all of their needs by building trust and loyalty while creating an overall positive experience. This position is responsible for scheduling appointments, generating estimates, post-repair follow-up, resolving customer complaints, and answering phone calls. Previous Service Advisor and Reynolds & Reynolds System experience required.
Apply Now +
Cashier / Receptionist
Toyota dealership looking for a fulltime receptionist and cashier. Responsibilities will include answering incoming sales and service phone calls, greeting customers entering the dealership, cashing out service and parts customers, and keeping various computer logs with Microsoft Excel. Experience a plus. Good phone, computer, and customer service skills required.
Apply Now +
Ready to learn more about a career at Copeland Toyota?
Provide your contact information below.