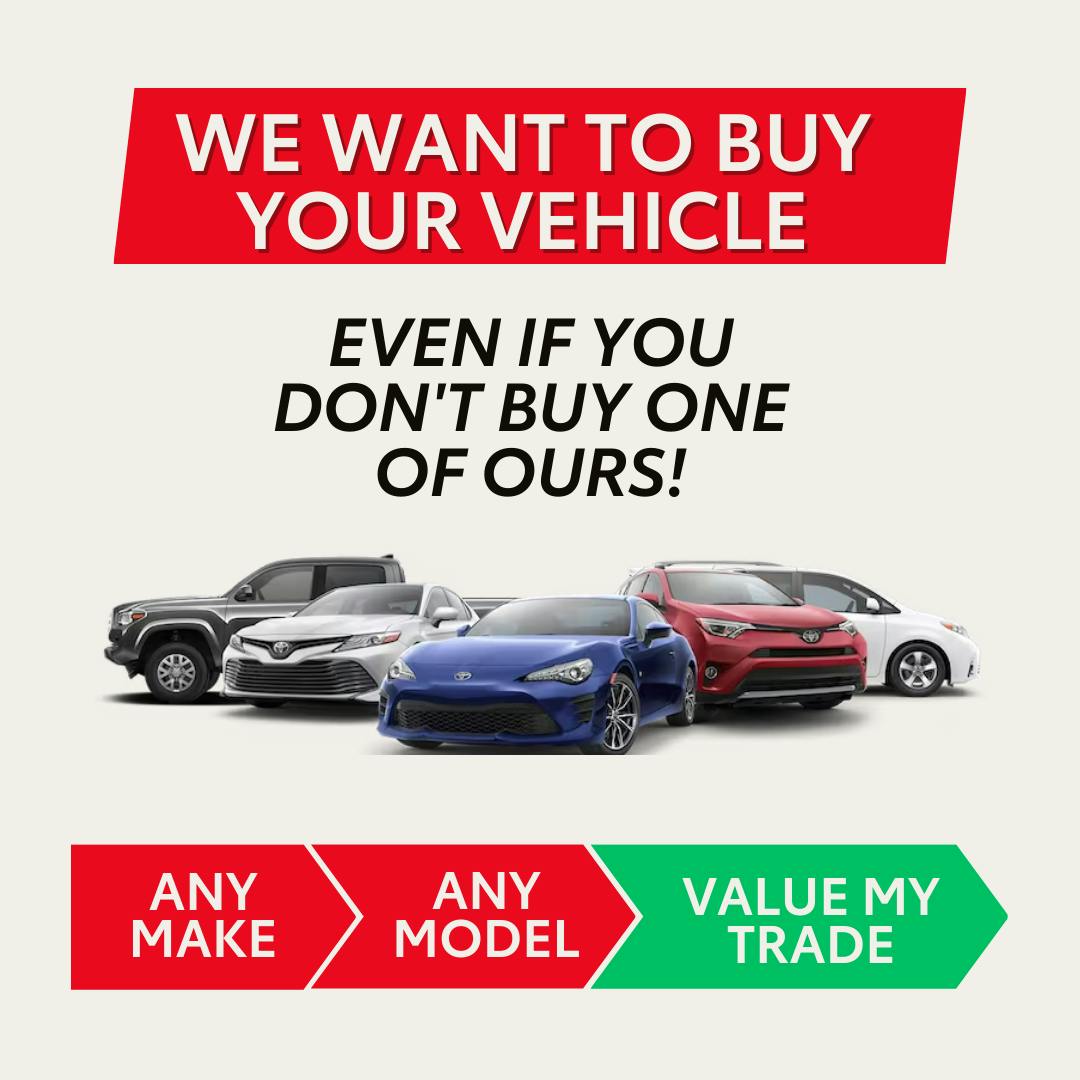 How to Get the Best Trade-In Value for Your Car at Copeland Toyota
How to Get the Best Trade-In Value for Your Car at Copeland Toyota
Trading in your current vehicle can be an excellent way to reduce the overall cost of your next car. However, maximizing your trade-in value requires some planning and know-how. In this post, we'll provide you with essential tips on how to get the best trade-in value for your car at Copeland Toyota.
What is a Car Trade-In?
A car trade-in involves giving your current vehicle to a dealership, like Copeland Toyota, as a partial payment for a new or used car. The trade-in value is determined based on various factors such as the car's age, mileage, and condition. This amount is then deducted from the price of the vehicle you intend to purchase.
Tips for Maximizing Your Trade-In Value
To get the most value out of your trade-in, consider the following tips:
Clean Your Car: First impressions matter. A clean car looks better and suggests that it has been well-maintained.
Fix Minor Repairs: Small issues like a broken taillight or chipped paint can significantly reduce your car's trade-in value. Fixing these minor problems can pay off.
Gather Maintenance Records: Showing a complete record of all maintenance and repairs can boost your car's trade-in value.
Know Your Car's Worth: Research your car's market value so you have a ballpark figure when negotiating.
Trade-In Deals at Copeland Toyota
At Copeland Toyota, we strive to offer competitive trade-in deals. Our experts will assess your car's condition and provide a fair and transparent valuation. We accept trade-ins for all makes and models, not just Toyotas. Plus, our extensive inventory ensures you'll find the perfect new or used vehicle to replace your current one. With Copeland Toyota, trading in your car is a hassle-free process aimed at giving you the best value possible.
Getting the best trade-in value for your car is easier than you think, especially when you choose Copeland Toyota. Take the first step toward your next vehicle by visiting our dealership for a no-obligation trade-in assessment today.
Back to Parent Page