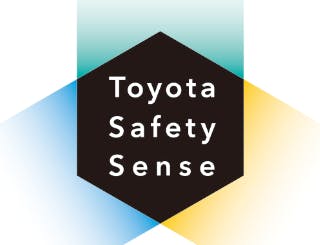 Toyota Safety Sense: Making Every Drive a Safe Drive
Toyota Safety Sense: Making Every Drive a Safe Drive
Safety is a paramount concern for any driver. With the ever-increasing number of vehicles on the road, advanced safety features have become more crucial than ever. Toyota Safety Sense, a standard feature in many models available at Copeland Toyota, aims to revolutionize your driving experience by making it safer and more secure.
What is Toyota Safety Sense?
Toyota Safety Sense is a suite of advanced safety technologies designed to assist the driver in avoiding accidents or mitigating their impact. The package includes:
Pre-Collision System: This feature uses radar and cameras to detect a potential collision and warns the driver. If no action is taken, the system can apply the brakes automatically.
Lane Departure Alert: If the vehicle starts to drift from its lane without a turn signal, this system issues an auditory and visual alert.
Adaptive Cruise Control: This feature maintains a safe distance from the car ahead, adjusting speed automatically as needed.
Automatic High Beams: This system toggles between high and low beams depending on the presence of other vehicles, ensuring optimal visibility at night.
While many brands offer some form of safety technology, Toyota Safety Sense stands out for its comprehensiveness and effectiveness. According to several studies, vehicles equipped with Toyota Safety Sense have shown a significant reduction in the number of accidents compared to those without it. Plus, most of these features come standard in many Toyota models, unlike competitors who often charge a premium for similar technologies.
Safety Sense at Copeland Toyota
At Copeland Toyota, we take your safety seriously. That's why we offer a range of Toyota models equipped with the Toyota Safety Sense package. Our experienced sales team can walk you through each feature, explaining its benefits and how it works. And if you already own a Toyota without Safety Sense, talk to our service department about potential upgrades to enhance your vehicle's safety.
Driving should be a safe and enjoyable experience, and Toyota Safety Sense is designed to make that a reality. Visit Copeland Toyota today to test these features in action and learn how you can make every drive a safe drive.
Toyota Safety Sense (TSS) is a suite of active safety technologies and advanced driver assistance systems. Toyota Safety Sense 3.0 introduces a number of enhancements over the previous generation.
Back to Parent Page