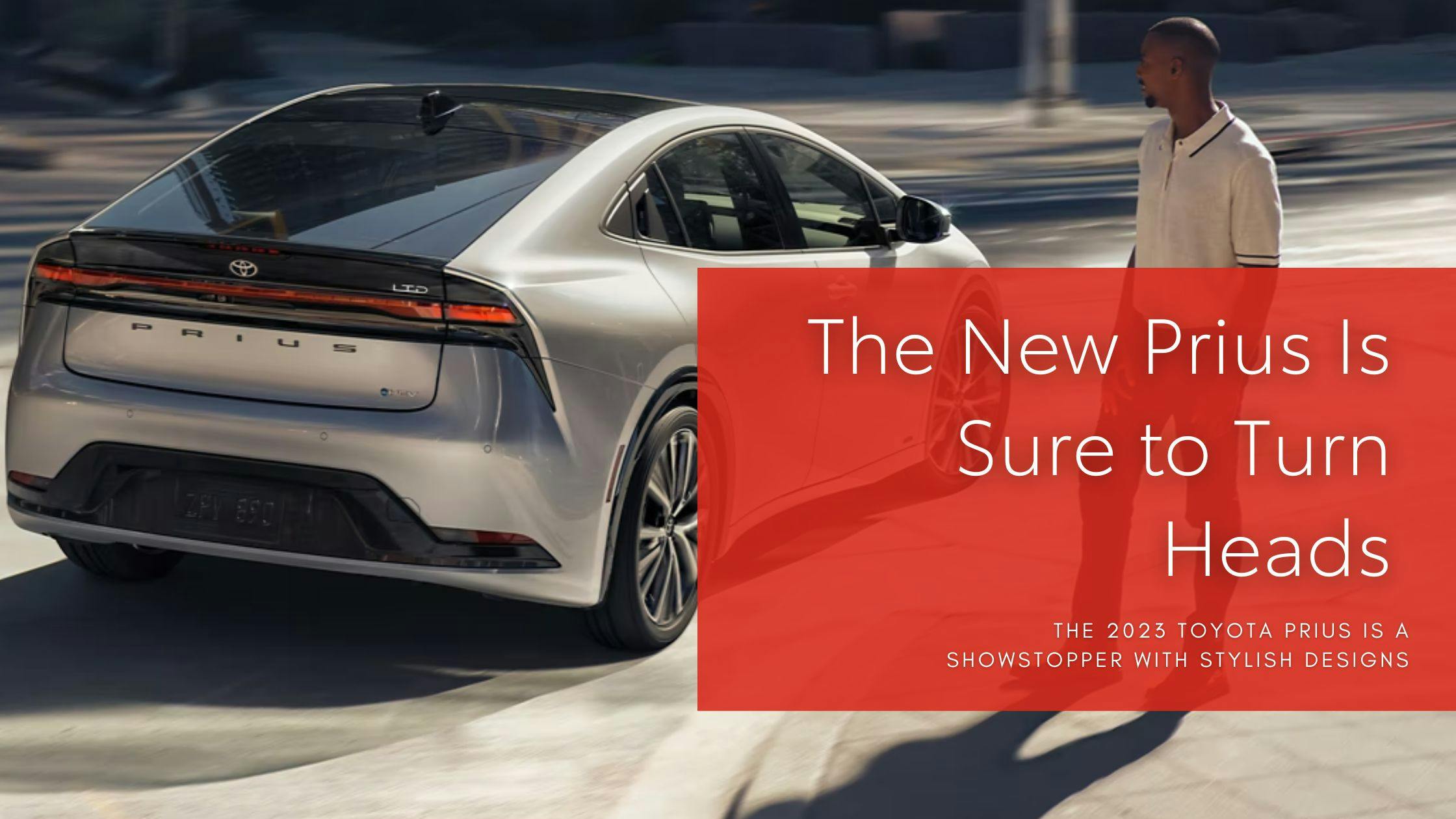 New Toyota Prius in Massachusetts
The Toyota Prius is a car that's well-known for its fuel efficiency and eco-friendliness, but it's also a stylish vehicle that turns heads on the road. The sleek, aerodynamic design of the Prius is not only functional but also attractive, making it a popular choice for drivers who want to make a statement. View our Toyota Prius Inventory in Brockton, MA.
This Eco-Friendly Vehicle is Ahead of its Time
The Prius has a unique and futuristic look that's sure to catch the eye of anyone passing by. The car's sharp lines, curved body, and distinctive front grille all contribute to its modern and stylish appearance. The car's low-slung body and long roofline give it a sporty and sleek look, while its smooth curves and bold accents add a touch of elegance.
Inside, the Prius is just as stylish as it is on the outside. The car's interior is designed with a clean and modern aesthetic, featuring high-quality materials and advanced technology. The dashboard is sleek and minimalistic, with easy-to-use controls and a large touchscreen display.
Additionally, the Prius comes with a variety of color options to choose from, allowing you to personalize your car to your taste. From classic black and white to bold red and blue hues, there's a color option for every style.
Check Out the Toyota Prius For Sale at Copeland Toyota
near Raynham, and Braintree, MA
In conclusion, the new Toyota Prius is not only a fuel-efficient and eco-friendly car but also a stylish one! Its unique and futuristic design, sleek lines, and advanced technology make it a popular choice for drivers who want to make a statement on the road. So, if you're looking for a car that's both practical and stylish, consider the Toyota Prius for sale here at Copeland Toyota in Brockton, MA.
Back to Parent Page