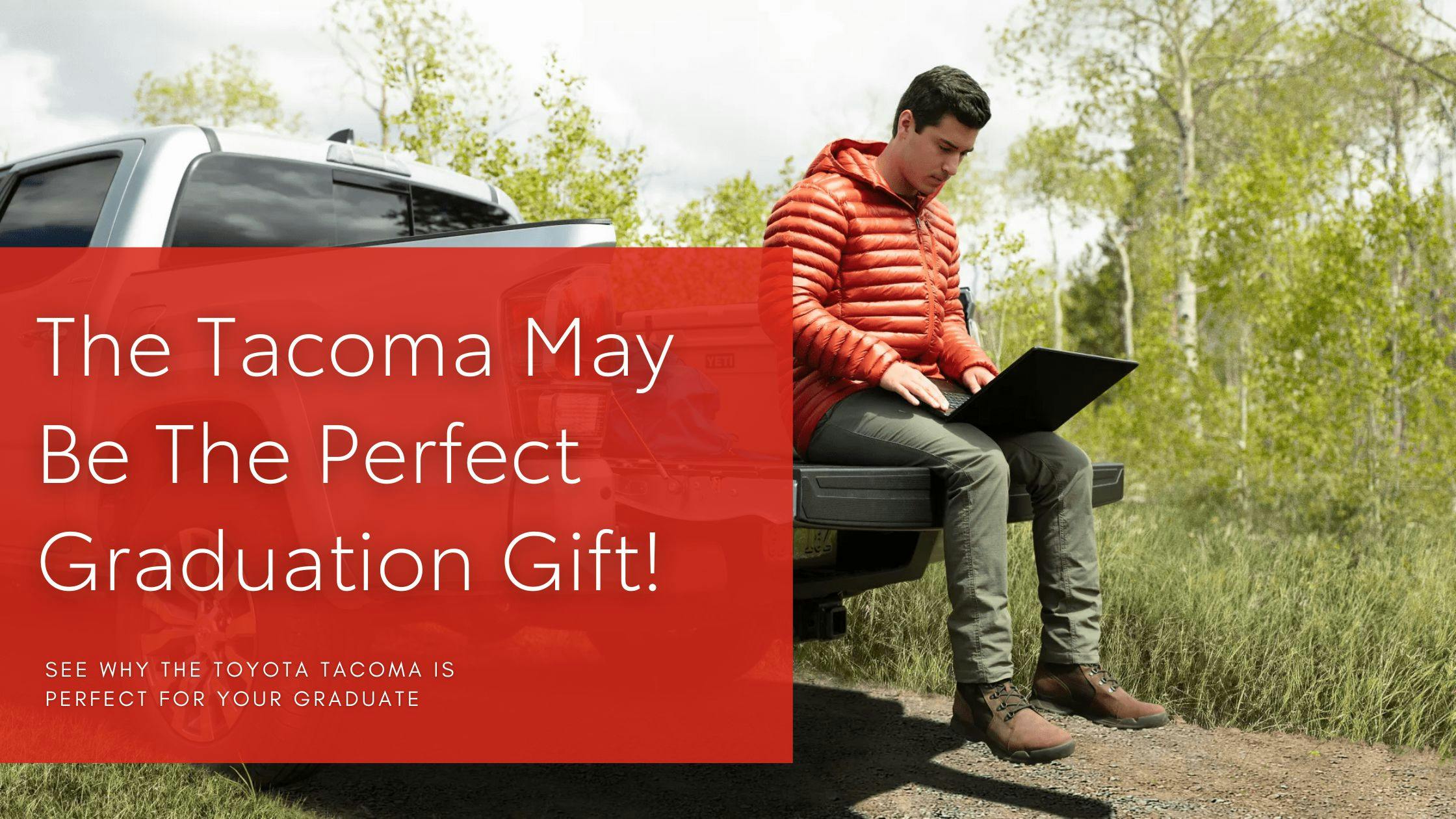 The Toyota Tacoma May Be The Perfect Gift For Your New Grad!
Are you wondering what vehicle is the safest, and most well-rounded to buy your new graduate this Spring? Try the Toyota Tacoma! When it comes to trucks, the Toyota Tacoma, such as our's for sale in MA, has long been a popular choice among drivers. This midsize pickup truck is known for its durability, reliability, and versatility, making it a great option for anyone looking for a well-rounded Toyota to drive.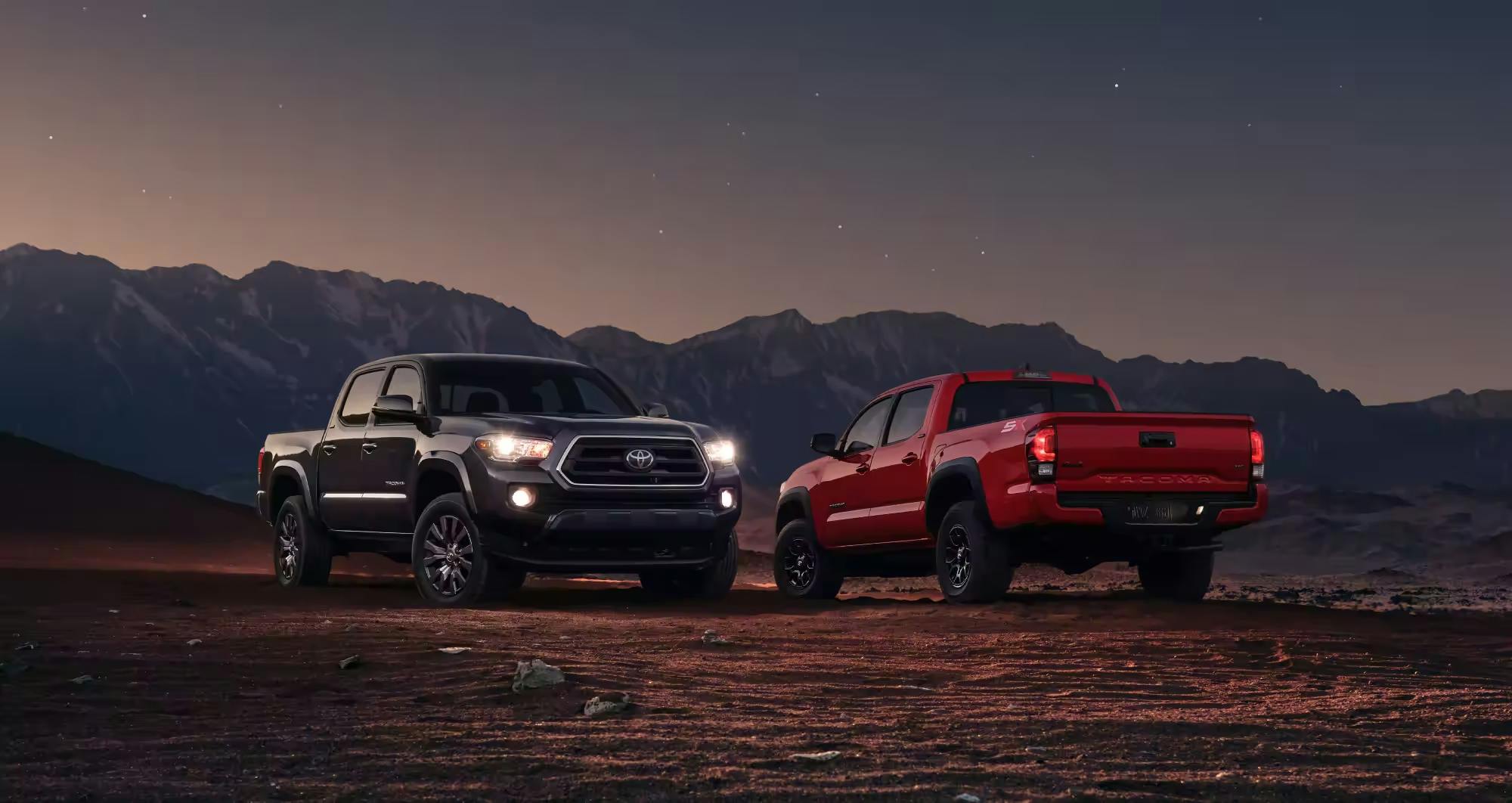 The New Tacoma Has Amazing Features You AND Your Grad Will Love
One of the main reasons the Tacoma is so well-rounded is its wide range of features and capabilities. Whether you need a truck for work, play, or everyday driving, the Tacoma has something to offer. It's available with both 2-wheel and 4-wheel drive, as well as a variety of engine options, including a 2.7-liter 4-cylinder or a 3.5-liter V6. Parents do not have to worry with the new Tacoma - safety is a priority in this vehicle!
Try the

Traction Control

Toyota Safety Feature
Traction control in the new Tacoma for sale, is a safety feature that helps prevent the wheels of a vehicle from spinning out of control, especially on slippery surfaces such as wet or icy roads. It is an enhancement of the ABS system.
When the vehicle's wheels start to spin, the traction control system will automatically apply the brakes to the slipping wheel or wheels and reduce the engine power to help regain traction. This helps the driver maintain control of the vehicle and can prevent skidding or sliding.
The benefit of this feature is that it helps the driver maintain control of the vehicle, especially in adverse weather conditions or on slippery surfaces. By reducing wheel spin, it can help the vehicle to maintain a safe and stable trajectory, which can help avoid accidents and collisions. It also helps to improve the vehicle's overall stability and handling.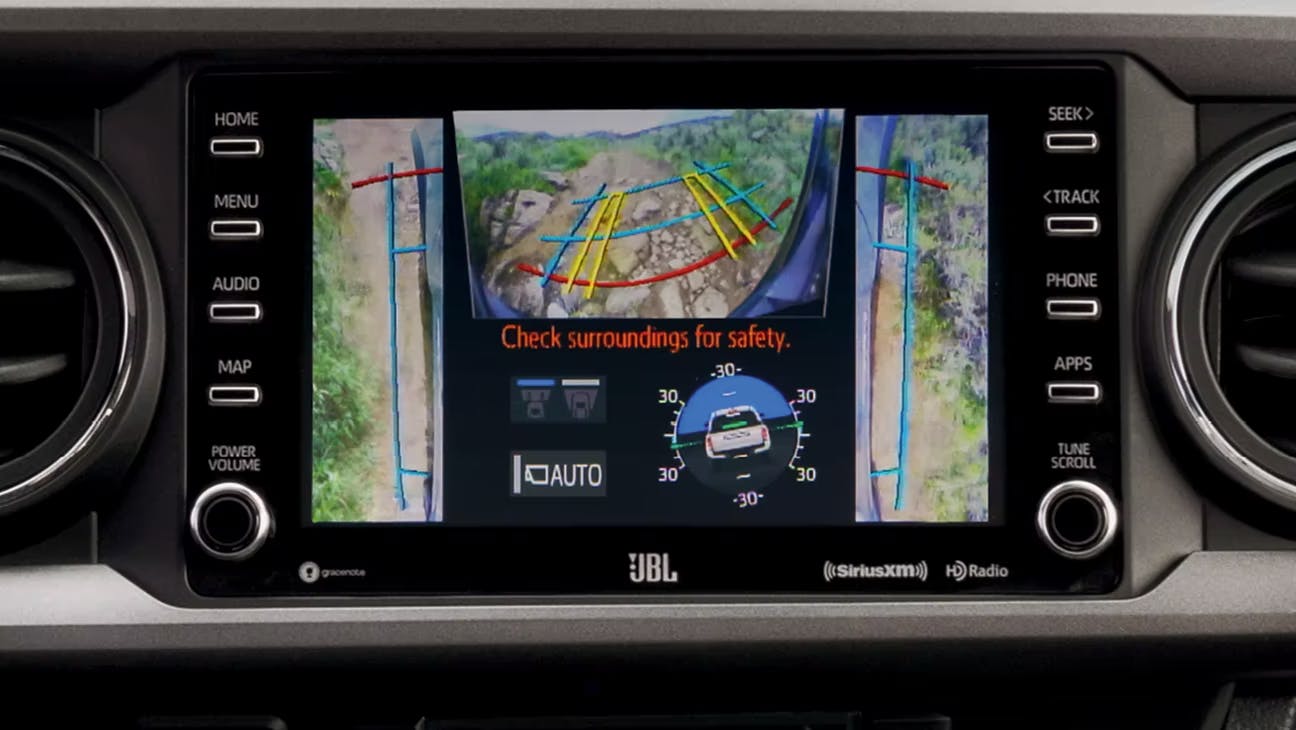 The New Tacoma Offers a Comfy Ride in Style
In addition to its many performance features, the Tacoma also offers a comfortable and well-designed interior. The cabin is spacious and features intuitive controls, making it easy to adjust settings and access all the features you need. There's also plenty of storage space throughout the truck, including under-seat storage compartments and a locking tailgate. Your graduate can take a nice drive from Braintree to Brockton, or all along New England.
Another key feature of the Tacoma is its excellent off-road capability. The TRD Off-Road package adds features like a locking rear differential, Bilstein shocks, and skid plates, making it easier to tackle rough terrain. The truck's high ground clearance and impressive approach and departure angles also make it well-suited for off-road adventures in the Massachusetts area!
Of course, the Tacoma isn't just for off-roading. It's also a great truck for everyday driving. Your grad can drive safe to class, or their new job in the new Tacoma for sale in Brockton. Its compact size makes it easy to maneuver in tight spaces, while its fuel efficiency (up to 23 mpg on the highway) means you won't have to spend a fortune at the pump. The truck's smooth ride and comfortable seats also make it a great choice for longer trips.
One of the things that sets the Tacoma apart from other trucks in its class is its reliability. Toyota is known for producing vehicles that last for years, and the Tacoma is no exception. In fact, the Tacoma is consistently ranked as one of the most reliable trucks on the market, with a long lifespan and low maintenance costs.
View New Tacoma Inventory at Copeland Toyota!
Overall, the Toyota Tacoma is a well-rounded truck that offers a wide range of features and capabilities. Whether you're looking for a vehicle for work, play, or everyday driving, the Tacoma has something to offer. With its impressive off-road capabilities, comfortable interior, and excellent reliability, it's easy to see why the Tacoma has been a popular choice among Brockton, Braintree, and Raynham drivers for so many years. View the Toyota College Grad Rebate for incentive offers. Visit Copeland Toyota today, and let us help you find the perfect Toyota Vehicle in Massachusetts!
Back to Parent Page