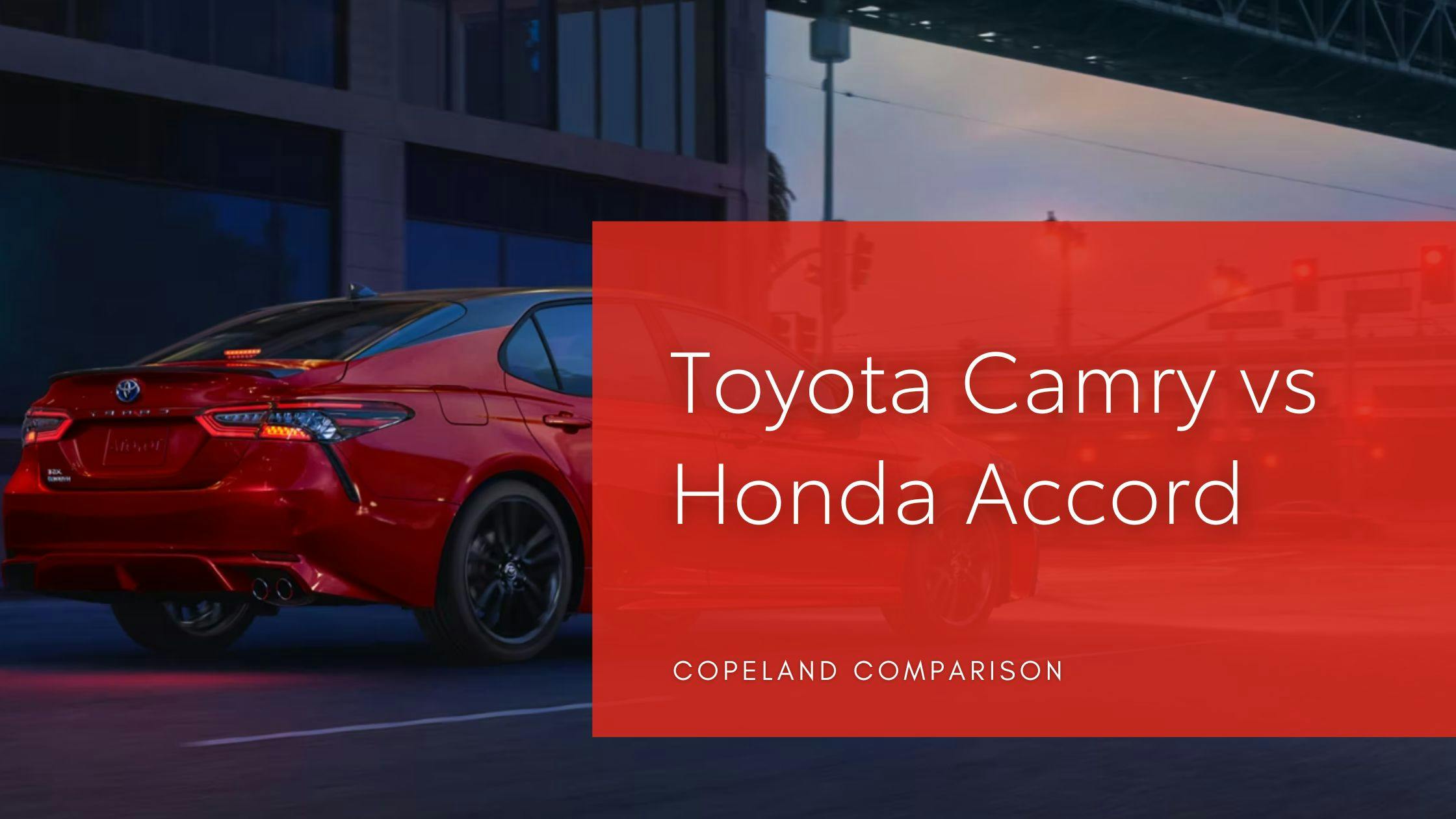 Toyota Camry vs Honda Accord
Are you wondering how the Toyota Camry is a better car to drive compared to the Honda Accord? The team here at Copeland Toyota of Brockton, MA has put together an easy to follow list of reason why purchasing a Toyota Camry from our MA car dealership is your best option!
1.) Reliability & Longevity
Both the Toyota Camry and the Honda Accord are known for their reliability. However, according to some studies, Toyota has a better reputation for reliability and dependability among MA car buyers.
Depending on the specific model and trim level, the Camry often has a better fuel economy than the Honda Accord, which can save drivers money over time.
The Camry and Camry Hybrid tends to hold its value better than the Honda Accord over time. This gives it better resale value and can be an important factor for drivers who plan to sell or trade-in their car later on. The Toyota Camry is holds the Toyota Brand Award for 2022 Toyota — Best Resale Value: Brand, According to Kelley Blue Book's KBB.com.
While each of these sedan cars are well-equipped with safety features, but some models of the Toyota Camry offer features like a blind spot monitor with rear cross-traffic alert as standard, while this may be optional or not available on some Accord models.
The Toyota Camry is the recipient of Safety Awards such as IHS TSP+, The 2021 Toyota Camry Was Named Best Midsize Car for the Money by U.S. News & World Report, and Best Resale Value in Its Class by Kelley Blue Book's KBB.com.
While this is subjective, some drivers may prefer the sleeker and more modern exterior design of the Toyota Camry and new Camry Hybrid compared to the more conservative look of the Honda Accord.
When it comes to interior space and design, the Camry has slightly more front headroom and legroom than the Accord, which can make a difference in terms of overall comfort for taller drivers or passengers.
Many Models of our Toyota Camry in Brockton, come with more standard features than the Honda Accord, such as a 7-inch touchscreen infotainment system with Apple CarPlay and Android Auto compatibility.
According to some sources, the Toyota Camry often has lower vehicle maintenance costs over time compared to the Honda Accord. This is a huge factor to consider when comparing the two sedan model vehicles.
Back to Parent Page