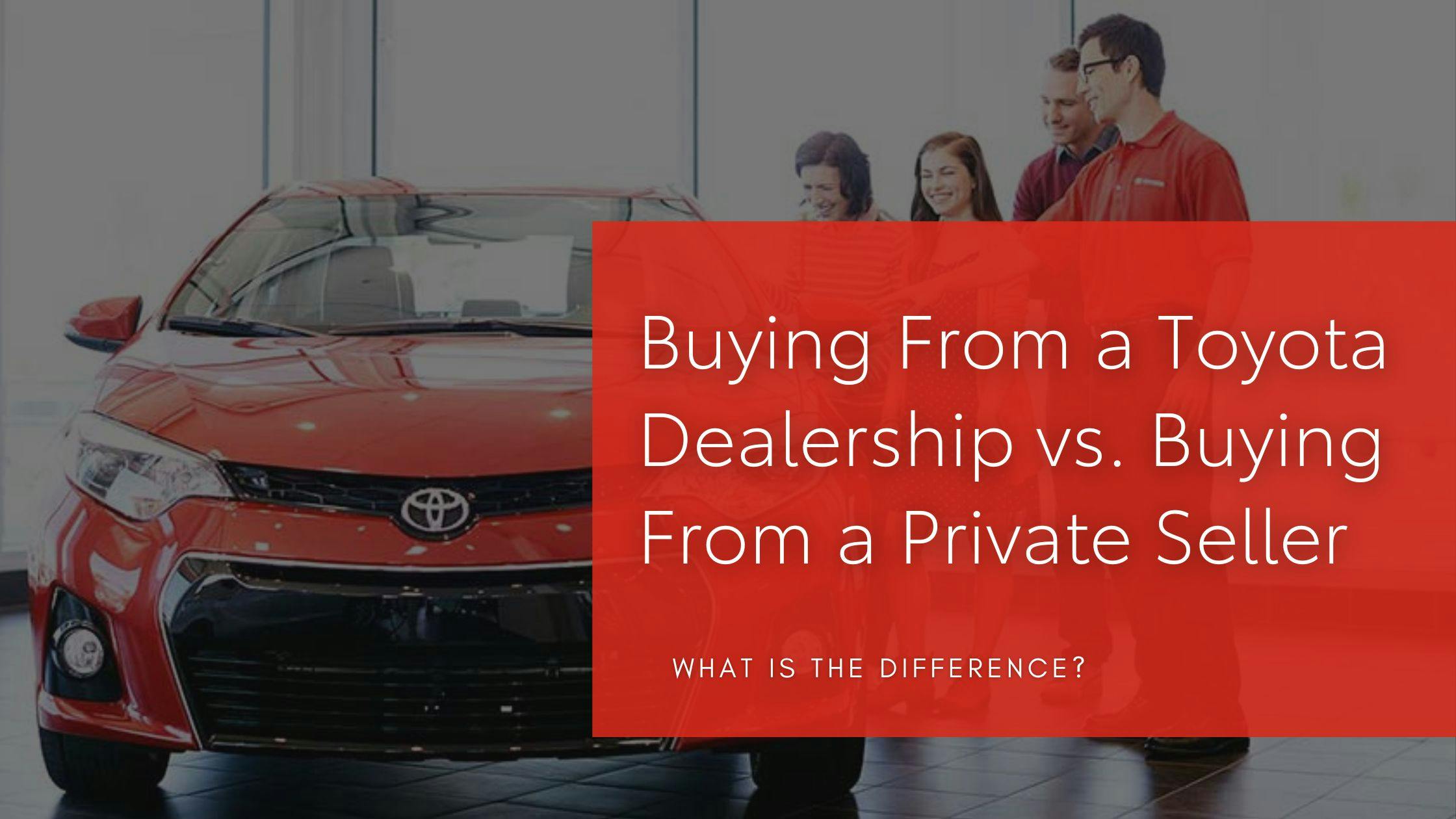 Purchasing a Toyota Vehicle at Copeland Toyota vs a Private Seller
The biggest consideration with buying from these two types of sellers is the level of support that you want after your purchase. Even major used car sellers rarely offer warranties lasting longer than 30 days or so, leaving you on the hook if anything was to go wrong with your vehicle, especially at an inopportune time. We all want the lowest price on Toyota vehicles however, quality must be a consideration when purchasing a new or used car, truck, and SUV.
Where Should I Buy My New or Used Vehicle?
New and Used Cars in Brockton, MA
Oftentimes buyers are on the fence when choosing between shopping for a vehicle at a dealership versus doing so from a private seller.
While you can obviously only buy new Toyota stock and certified pre-owned Toyota stock from a dealership such as our own in Brockton, there are also used vehicles that they sell, often coming in as trade-ins when other buyers look to upgrade their vehicle.
A Toyota-Specific Dealership Can Tend To Your Needs With Great Care
Purchasing a New Toyota in Brockton, MA
Making the Right Choices about What You Want in a Car, Truck or SUV with a manufacturer like Toyota, you have several options when it comes to Toyota hatchbacks, hybrids, sedans, vans, trucks and just about every type of vehicle available on the market. You can get four-cylinder engines in a Highlander, V6s, V8s and have them mated to front-wheel drive such as in a Camry, rear-wheel drive in a camry, all-wheel drive on your 4Runner or truck-based 4WD in a Tacoma.
Toyota-Trained Technicians Can Ensure Your Toyota Vehicle Receives Premium Service
Service a New Toyota in Brockton, MA
If you are extremely handy, a maintenance plan, warranty and experienced service technicians may not have the same level of appeal. Just consider what you use your car for and how long you could reasonably be without it if something were to go wrong.
That does not even get into the standard safety features like Toyota Safety Sense with pedestrian detection or advanced collision mitigation features. Or the advanced technology included as standard on most vehicles like Android and iPhone connectivity, Bluetooth and navigation available on many models.
Whether you are looking for a new car, truck, SUV or minivan, make a brief list of things that are important to you.
Take Advantage of Toyota Leasing and Service Specials
Service and Lease a Toyota Near Braintree, MA
View our New Toyota vehicle specials on the Toyota Tacoma for sale, the Highlander SE, or schedule an appointment with our Brockton Toyota finance center. We proudly serve the Brockton, Braintree, and surrounding MA areas.
Back to Parent Page